[one_third last="no"]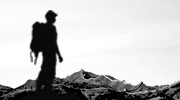 Travel The World
Travel the world, experience the unthinkable, learn to live and dream about space. Our earth is a magnificent place. Lets discover it together. Share and enjoy it's beauty and teach generations to come.
[/one_third]
[one_third last="no"]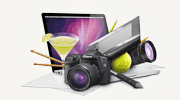 My Tech Place
Living in this modernized world, one can not avoid technology, be it for the good or bad. I like a lot of the stuff that surrounds us. How it works, what it's made of and how I can make the best use of it.
[/one_third]
[one_third last="yes"]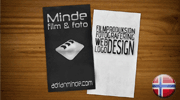 Minde Film & Foto
Har du behov for hjelp til medieproduksjon? Minde Film & Foto, kan tilby og bistå en rekke forskjellige medieprodukter, bl.a. film, foto og webdesign. Klikk deg inn og les mer om hva firmaet har å tilby.
[/one_third]
[one_half last="no"]
[tabs tab1="About Me" tab2="Tottenham" tab3="The Circle"]
[tab id=1]


Hi there. I'm Adrian, a cinematographer, director and producer from the small country known as Norway. I involve myself in as many creative areas as I can and welcome projects from all over the world. I'm a storyteller by heart, always trying capture and share all the interesting aspects of our planet and the people who live in it. I refuse to pigeonhole myself into single category and I will film anything (within reason) on all kinds of projects. With an aim to create media that inspire, sparks creativity and passion, I am at my best when I can work on teams with like minded people.
[/tab]
[tab id=2]The club in my heart, Tottenham Hotspur Football Club, commonly referred to as Spurs, is an English football club based in Tottenham, London.[/tab]
[tab id=3]Lid est laborum dolo rumes fugats untras. Etha rums ser quidem rerum facilis dolores nemis onis fugats vitaes nemo minima rerums unsers sadips amets. Ut enim ad minim veniam, quis nostrud Neque porro quisquam est, qui dolorem ipsum quia dolor sit amet, consectetur, adipisci amets uns.  Etharums ser quidem rerum facilis dolores nemis omnis fugats vitaes nemo minima rerums unsers sadips ameet quasi architecto beatae vitae dicta sunt explicabo. amets dolores.[/tab]
[/tabs]
[/one_half]
[one_half last="yes"]
Latest from my Blog:
[recent_posts thumbnail="yes" title="yes" meta="yes" excerpt="yes"][/recent_posts]
[/one_half]
Our Happy Clients